Our fourth collection of pictures showing the changing face of Cannon Row's ground
If you make a visit to the old ground and happen to have a digital camera handy then 'snap' away and send the results to alphadeltaplus@gmail.com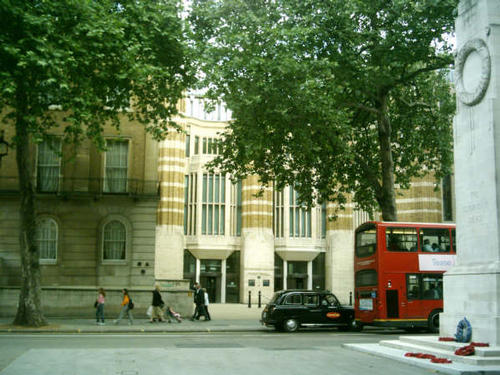 RICHMOND HOUSE, WHITEHALL (formerly Richmond Terrace Mews)
For us older 'AD' officers....who remembers Richmond Terrace Mews where every relief....Early Turn.....Late Turn and Night Duty booked off and then marched single file back to 'AD'?
Well, this is how it looks today (June 2006) looking from the West side of Whitehall.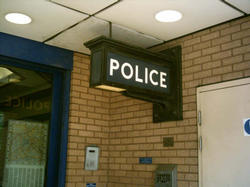 The blue light from the old Rochester Row Police Station (AR) now adorning the front entrance to Belgravia Police Station 'AB'
Apparently 'AB' has been nicknamed the 'Pink Palace' and is open 07.00 to 22.00
The above photographs were presented by Graham Pritchard who is currently a serving officer at 'AB' the only remaining station on 'A' and whose Father was Detective Sergeant David Pritchard who served at Cannon Row in the 60's.